Individual Insurance Products

Individual Pension Plans
With Private Pension System, your future is safe.
Private Pension System (PPS) is a savings system complementary to the current state social security system with an intent to provide additional income to individuals during their retirement days to maintain their standards of life.
With Private Pension System, your contributions deposited monthly, quarterly, biannually and annually will be accumulated and evaluated in interest free private pension investment funds until your retirement period. The earlier you enter this system where your savings grow incrementally, the more investment you make for your future. When you retire, you can withdraw your savings as a lump sum payment or receive as monthly retirement pension payments.
In addition to your savings, you will get 25% state contribution and increase your savings.
State Contribution:
State contribution is an additional payment paid by the State at the rate of 25% of the contribution paid by the participant. The State will add an extra 25 TL for every 100 TL in the system. All participants who are Turkish citizens or Blue Card holders and who pay contribution shares under a private or group based private pension contract can receive State Contribution within the specified limits.
Interest-Free Investment Funds
Your savings are evaluated by Katılım Emeklilik in financial instruments in compliance with interest-free private pension principles These instruments are gold, foreign currency, lease certificates, participation account and stock certificates.
Individual Pension Plans
You can choose the most appropriate pension plan for your budget and start to earn for your future.
Standard Plan
Special (Katlanan) Plan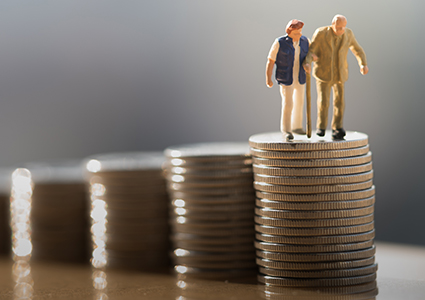 Strong Savings Plan